Happy Black Friday! I hope you had a great Thanksgiving. Today is Black Friday, the day people hunt for great deals. I'm sure many of you have gotten a new Kindle, Kindle Touch, Kindle Fire, Nook Simple Touch, Nook Color, or Nook Tablet. Or maybe you already own one. This is a great time to load up some free and bargain titles for your ebook reader, so I'd like to make you aware of some of my bestselling titles, which are all available in the books section of this website:
First, THE ACCIDENTAL HERO:Â  A short story of a ruthless hitman who confronts his destiny in a startling tale of redemption.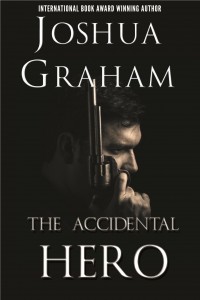 It's FREE for Kindle here at Amazon
and for Nook at Barnes & and Noble here:

The next free ebook is THE ACCIDENTAL EXORCIST:
Joshua Graham
is the Winner of the International Book Award and Forward National Literature Award, #1 Bestselling author on Barnes & Noble and Amazon.com. His thrillers include DARKROOM and BEYOND JUSTICE, and TERMINUS. Graham's works have been characterized as thought-provoking page-turners.
Legal Notice:
All information on this website and blog are from Mr. Graham's personal experience and insight and should not be viewed in any way, directly or inferred, as qualified professional advice.